Internet-Publication.COM


Introduction
We're living in a digital age and have less and less leisure time. Unfortunately, it also means we have less time to read a good book.
That's why I've developed a free (open source) application called "TTS++" in Visual Studio 2010. It's a Windows Application that opens RTF documents, TXT files, DOC, and DOCX documents (if you have installed MS-Word on your system), to bring readers and writers closer together.
Writers and readers will love the support of real-time SSML (Speech Synthesis Markup Language) functions to make the spoken words sound more vibrant and less flat compared to other text-to-speech software that lacks support for SSML functions.
With TTS++ you can create your own personal audio books, so you can listen to it on your cell phone, tablet and other devices that supports audio WAV files generated by TTS++.
You can also change the speed of the spoken words, adjust the volume, and can read along while TTS++ highlights the spoken sentences in real time.
You can get TTS++ eBooks on http://www.internet-publication.com
Some of the books on internet-publication.com are free (public domain).
In the near future, writers can publish (and sell) their own TTS++ eBooks on http://www.internet-publication.com
I'm currently working on my website to make it a platform market place for TTS++ eBooks, for readers and writers.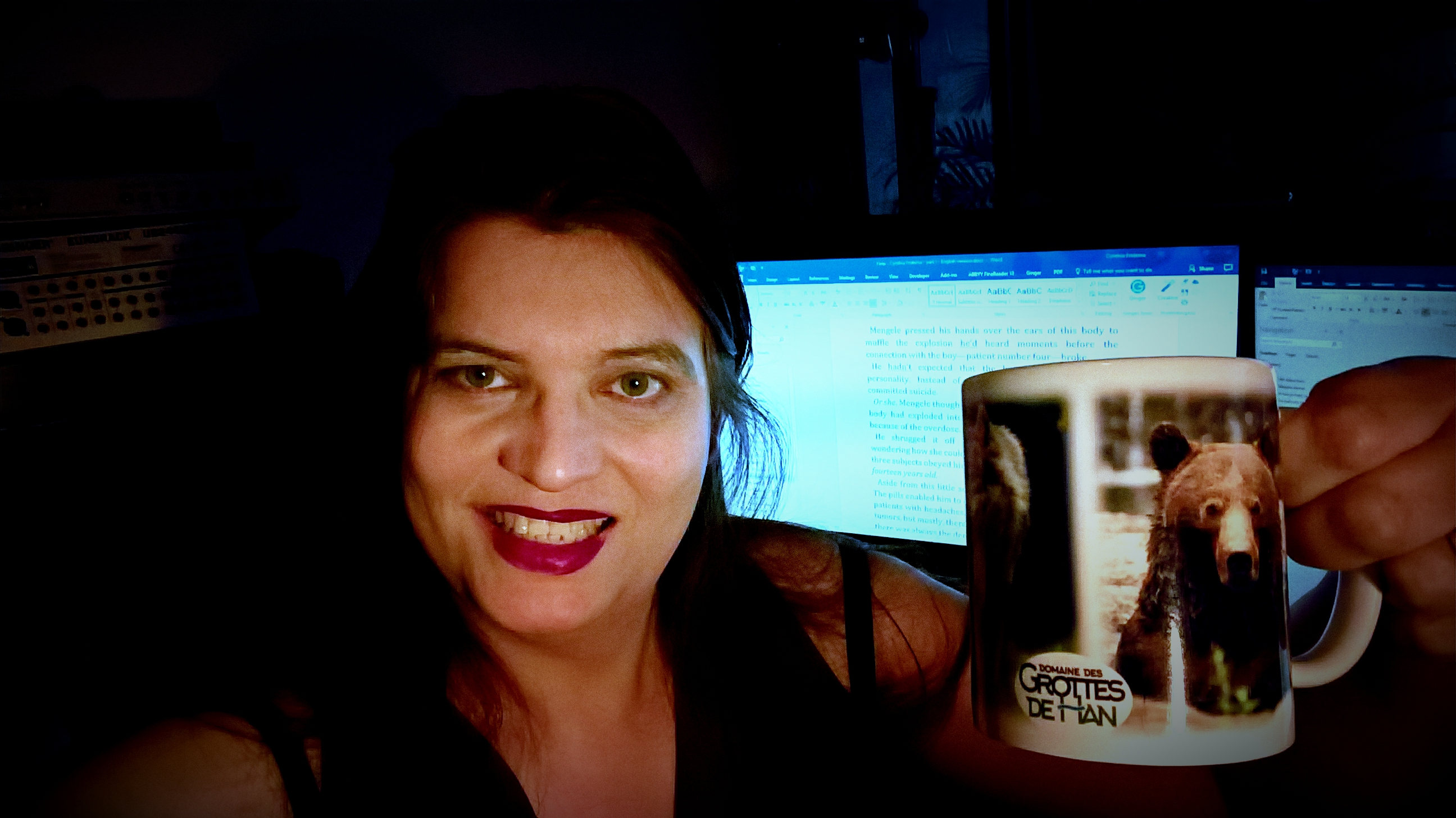 Picture of programmer/creative horror/thriller/sci-fi writer Cynthia Fridsma
Perhaps you're wondering why would I mind about a new text-to-speech engine when there's already one available in the latest versions of MS Word?
Well, for starters, TTS++ is compatible with a dozen SSML function, making the spoken word sound less flat. Secondly, TTS++ can unlock Cortana's voice for text-to-speech and TTS++ accepts all language packs, not just the default language settings.
As a writer, it's like you're creating your own audio books without hiring an expensive voice actor. You can alter the spoken word with the available SSML functions, and you can distribute your text-to-speech eBooks with the rest of the world.
As a reader/listener: TTS++ highlights the spoken words, you can change the voice, the speed, and export the spoken word as an audio file so you can listen to it on any device supporting *.wav files.
---
RSS FEEDS FROM RSS Feeds provided by US TODAY
Women of the Year
Meet the honorees ⭐
Read complete article
What happened this week?
Take our news quiz 📝
Read complete article
NCAA basketball
March Madness news 🏀
Read complete article
Understanding inflation
Why prices rise
Read complete article
Donald Trump using antisemitic rhetoric to get political donations after indictment
Within hours of news of his indictment, Donald Trump started asking for political donations. They include antisemitic tropes and nods to QAnon.
Read complete article
Iowa star Caitlin Clark steals the show with performance for the ages against South Carolina
Caitlin Clark finished with 41 points and eight assists as Iowa snapped South Carolina's 42-game winning streak. The Hawkeyes will play LSU on Sunday.
Read complete article
'I'm still alive': Pope Francis leaves hospital after bronchitis treatment
Pope Francis was hospitalized Wednesday for a respiratory infection. His recovery is "normal" and he was discharged from the hospital Saturday.
Read complete article
With 2024 looming, how long can President Biden stay silent on Trump's indictment?
President Joe Biden declined repeatedly to discuss Trump's indictment. But in a 2024 rematch against Donald Trump, it might be a different story.
Read complete article
Tornadoes, severe storms tear across South, Midwest, leaving 7 dead; theater roof collapses in Illinois: Live updates
Residents across the South and Midwest were picking up the pieces Saturday, one day after fierce tornadoes and storms ravaged multiple states.
Read complete article
Trump indictment came after DA reviewed hush money payment to Playboy model Karen McDougal
It was not clear whether the $150,000 payment to former Playboy model Karen McDougal is part of the Trump case, which remains under seal.
Read complete article
In Nashville shooting, police officers were heroes. But no one wants to be a hero anymore.
We need more officers like Nashville's Rex Engelbert and Michael Collazo. But few young people want to serve in law enforcement or the military today.
Read complete article
Donald Trump ties George Soros to Alvin Bragg. Experts say connection is mischaracterized
In May 2021, George Soros contributed $1 million to Color of Change, which supported Alvin Bragg. But Soros did not donate to Bragg directly.
Read complete article
California's vast farms are soaked. There's nowhere to plant tomatoes, and that's just one problem.
California produces 90% of U.S. processed tomatoes and more than a quarter of the world's total. What happens when fields are too wet to plant?
Read complete article
LSU women stage major rally, knock off Virginia Tech for spot in championship game
Trailing 59-50 entering the fourth quarter, LSU reeled off 15 unanswered points to take a 72-62 lead with 3:04 to go. Virginia Tech couldn't recover.
Read complete article
8 photos show Fort Myers Beach's wounded landscape six months after Hurricane Ian
The News-Press photographer Ricardo Rolon took images above Fort Myers Beach using a drone to see the landscape six months after Hurricane Ian.
Read complete article
This week in politics: Donald Trump indicted; Gun reform unlikely after Nashville shooting
Unprecedented. That's what the country faces after a New York grand jury voted this week to indict Donald Trump on unspecified criminal charges.
Read complete article
Delaware judge rules $1.6 billion Fox News defamation case to head to trial in April
A Delaware Superior Court judge ruled Dominion Voting Systems $1.6 billion defamation case against Fox News and Fox Corp. will go to trial in April.
Read complete article
These states want a cut of your Social Security check. Do you live in one of them?
Which states tax Social Security? Most states don't tax Social Security but some do. Here's which ones they are, and how they might do it.
Read complete article
Juan Merchan, judge in Trump Organization trial, expected to preside at Trump arraignment
Juan Merchan is more than familiar with the players in Donald Trump's orbit, having presided over last year's fraud trial of Trump's company.
Read complete article
Man's best friend meets shoppers' worst enemy: Pet food inflation
Shoppers have been struggling with ever-higher pet food prices for months. Some relief may be on the way.
Read complete article
Who killed Mary Yocono? Hit-and-run death of Ohio restaurant matriarch in 1985 unsolved
Mary Yocono was killed in a hit-and-run crash in 1985 in West Akron, Ohio. Her family still hopes for answers in the restaurant matriarch's death.
Read complete article
Miss seeing bluebloods in the men's Final Four? Don't complain, just embrace it.
A one-off Final Four without a blueblood team is not going to cause the collapse of network TV or decrease the value of the NCAA men's tournament.
Read complete article
The Samsung Galaxy A54 is under $200—pre-order the affordable new smartphone here
Beat the rush for the latest in smartphone tech by pre-ordering the new Samsung Galaxy A54 caller with this limited-time offer.
Read complete article
Brands pulling April Fools' Day pranks can fall flat. Just ask Volkswagen and Google.
Saturday is April Fools' Day. For some, April 1 is the best day for jokes and pranks. But companies and brands walk a fine line to avoid backlash.
Read complete article
Patient left legally blind in 2013 hasn't gotten a dime of $21M malpractice award. Here's why
A jury awarded a Kentucky woman and her husband $21.3M after she was left legally blind after hernia surgery. But the clinic filed for bankruptcy.
Read complete article
All about that 'Yellowjackets' cannibalism scene: 'Almost had an anxiety attack'
The buzziest "Yellowjackets" episode yet? The surviving members of a destitute high school soccer team have finally feasted on one of their own.
Read complete article
The orgasm gap is real for women, studies show. But it can be fixed.
When it comes to sex, the orgasm gap between men and women in heterosexual relationships is real. But it's possible to fix it.
Read complete article
IRS audit: What triggers it and what are red flags that increase the chance of being audited
What triggers an IRS tax audit? Make sure to correctly report your income from a W-2 or similar tax form. If you don't it may trigger an audit.
Read complete article
Details emerge as sex assault claims pile up against California college's sports medicine director
As case against Scott Shaw goes to trial, more San Jose State athletes step forward. A California judge ruled that they can testify.
Read complete article
Sen. John Fetterman discharged from Walter Reed after receiving treatment for depression
Pennsylvania Democratic Sen. John Fetterman was discharged from Walter Reed National Military Medical Center after care for clinical depression.
Read complete article
TikTok's next move could affect millions. We break down the platform's global dominance.
Should TikTok be banned? We look at the number of users who could be affected.
Read complete article
'You are good enough': Michelle Obama, Goldie Hawn and our Women of the Year share advice
USA TODAY's Women of the Year program recognizes 12 national honorees, as well as one notable woman from each state, Washington D.C. and Puerto Rico.
Read complete article
Visualizing Taylor Swift Eras Tour's epic 44-song set list and tracking its surprises
The Eras Tour encompasses 44 songs across Taylor Swift's 10 albums over a three-hour set.
Read complete article
Women of the Year honoree Sandra Day O'Connor's mark on Supreme Court still prominent today
Sandra Day O'Connor is the first woman to be appointed to the U.S. Supreme Court. After leaving the court she became an advocate for civics education.
Read complete article