Internet-Publication.COM


Introduction
We're living in a digital age and have less and less leisure time. Unfortunately, it also means we have less time to read a good book.
That's why I've developed a free (open source) application called "TTS++" in Visual Studio 2010. It's a Windows Application that opens RTF documents, TXT files, DOC, and DOCX documents (if you have installed MS-Word on your system), to bring readers and writers closer together.
Writers and readers will love the support of real-time SSML (Speech Synthesis Markup Language) functions to make the spoken words sound more vibrant and less flat compared to other text-to-speech software that lacks support for SSML functions.
With TTS++ you can create your own personal audio books, so you can listen to it on your cell phone, tablet and other devices that supports audio WAV files generated by TTS++.
You can also change the speed of the spoken words, adjust the volume, and can read along while TTS++ highlights the spoken sentences in real time.
You can get TTS++ eBooks on http://www.internet-publication.com
Some of the books on internet-publication.com are free (public domain).
In the near future, writers can publish (and sell) their own TTS++ eBooks on http://www.internet-publication.com
I'm currently working on my website to make it a platform market place for TTS++ eBooks, for readers and writers.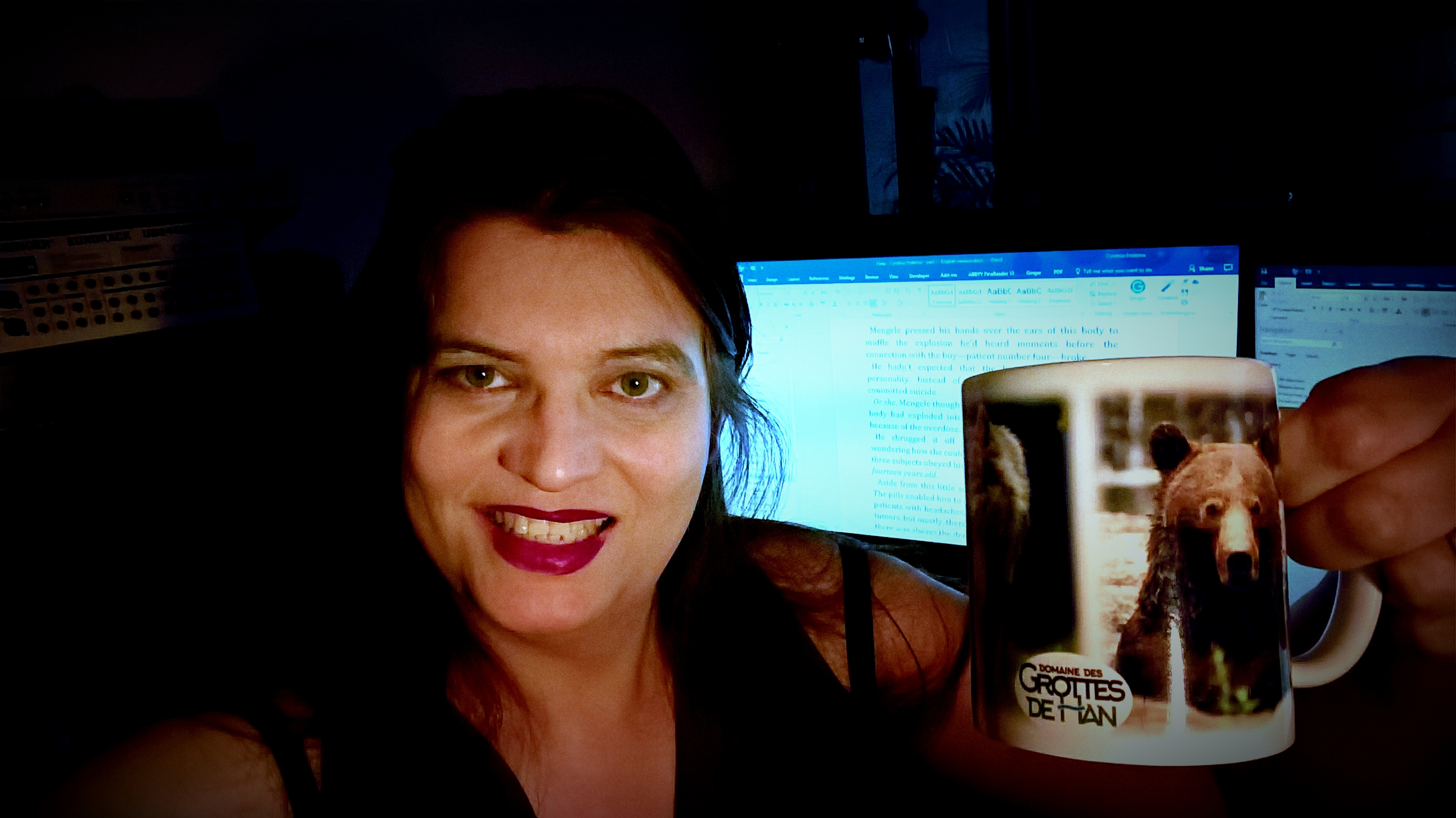 Picture of programmer/creative horror/thriller/sci-fi writer Cynthia Fridsma
Perhaps you're wondering why would I mind about a new text-to-speech engine when there's already one available in the latest versions of MS Word?
Well, for starters, TTS++ is compatible with a dozen SSML function, making the spoken word sound less flat. Secondly, TTS++ can unlock Cortana's voice for text-to-speech and TTS++ accepts all language packs, not just the default language settings.
As a writer, it's like you're creating your own audio books without hiring an expensive voice actor. You can alter the spoken word with the available SSML functions, and you can distribute your text-to-speech eBooks with the rest of the world.
As a reader/listener: TTS++ highlights the spoken words, you can change the voice, the speed, and export the spoken word as an audio file so you can listen to it on any device supporting *.wav files.
---
RSS FEEDS FROM RSS Feeds provided by US TODAY
News to your inbox
Start the day smarter ☀️
Read complete article
Hear the latest news
USA TODAY podcasts 🎧
Read complete article
Tax season
Tips for filing 📄
Read complete article
Musical festivals
2023 lineups 🎶
Read complete article
Tyre Nichols case reignites conversations among lawmakers on federal police legislation
Negotiations over the George Floyd Justice in Policing Act collapsed in the Senate in 2021 after an impasse over qualified immunity for officers.
Read complete article
Demonstrators demand justice, accountability after 'horrific' Tyre Nichols video: Updates
Hundreds of protesters gathered in Oakland, California, for one of several events across the nation Sunday in honor of Tyre Nichols.
Read complete article
Kansas City Chiefs, Philadelphia Eagles are going to Super Bowl 57 in Arizona
The matchup for Super Bowl 57 is set. The Eagles will battle the Chiefs for the Lombardi Trophy on Feb. 12.
Read complete article
Bitter cold, waves of storms target nation's midsection; Texas, Gulf Coast states could see tornadoes: Updates
Meanwhile, at least three storms will be responsible for the threat of ice and snow from Sunday through Thursday. Latest updates
Read complete article
Chiefs' Travis Kelce fires back at Cincinnati mayor with one of The Rock's famous catchphrases
Travis Kelce told Cincinnati mayor Aftab Pureval to "know your role and shut your mouth, you jabroni" after the Chiefs' AFC championship game win.
Read complete article
House Speaker McCarthy to meet President Biden on Wednesday to discuss debt ceiling, spending cuts
"I want to sit down together, work out an agreement that we can move forward to put us on a path to balance," House Speaker Mcarthy said Sunday.
Read complete article
Annie Wersching, '24' actor and Tess in 'The Last of Us' video game, dies at 45
Actress Annie Wersching, best known for her roles in "24" and Tess in the video game "The Last of Us," died Sunday following a battle with cancer.
Read complete article
Utah becomes first state in 2023 to ban gender-affirming care for transgender minors
So far this year, at least 10 other states have introduced bills targeting health care access for transgender and gender-nonconforming people.
Read complete article
NOAA satellites track hurricanes — and hundreds of missing people sending SOS signals
Lost in the woods? Stranded at sea? Emergency beacons that send SOS signals to satellites help save hundreds of people a year.
Read complete article
'You just can't have it': Bengals lament worst mistake at worst time vs. Chiefs
Whatever could go wrong for the Cincinnati Bengals in the final minute of the AFC championship game against the Kansas City Chiefs, did go wrong.
Read complete article
Former Georgia football quarterback Stetson Bennett arrested on public intoxication charge
Former Georgia QB Stetson Bennett was arrested on a public intoxication charge Sunday morning in Texas where he's training ahead of the NFL draft.
Read complete article
Murder suspect Virginia Hayden talks to police – and talks, and talks ...
Virginia Hayden was set to stand trial for murdering her husband when a surprise witness came forward.
Read complete article
Human trafficking laws were supposed to help women. Victims' stories say otherwise.
More than two decades after a key law took effect, women are still being actively trafficked across the U.S. for illicit massage.
Read complete article
'The Last of Us': Nick Offerman talks survivalist Bill's zombie kills, surprising love story
Nick Offerman talks going next level as survivalist Bill in "The Last of Us." Bill's lonely life changes with the arrival of Frank (Murray Bartlett).
Read complete article
Do mass shootings cause more mass shootings? Research is divided.
Three recent mass shootings in California have again raised questions about whether such violent incidents inspire new ones.
Read complete article
How do I tell my partner I don't feel like having sex?
If the dynamic of sex wasn't complicated enough, most of us tiptoe around the topic and rarely clearly communicate about it.
Read complete article
Barrett Strong, Motown trailblazer with the Temptations and Marvin Gaye, dies at 81
Singer Barrett Strong, who cut Motown's first million-selling song and helped create hits for artists like the Temptations and Marvin Gaye, has died.
Read complete article
Cariuma just restocked its popular Peanuts sneakers—shop Snoopy sneakers before they sell out again
Cariuma, one of the best sustainable sneakers we've ever tested, just restocked its Peanuts sneakers. These Snoopy-centric sneakers won't last long.
Read complete article
Jamie Lee Curtis gets career achievement honor at AARP Awards: 'I really like being a grown-up'
The AARP Movies for Grownup Awards on Saturday honored Jamie Lee Curtis, Brendan Fraser, Michelle Yeoh and more Oscar nominees. The show airs Feb. 17.
Read complete article
Fear, grief and resilience: How we move forward after Lunar New Year massacre in my hometown
If more guns made us safer, we'd already be the safest country in the world. As California shootings made devastatingly clear, that is not the case.
Read complete article
Comedian Rickey Smiley shares death of son Brandon Smiley: 'Pray for our family'
Brandon Smiley, son of actor and comedian Rickey Smiley, has died. Smiley shared the "bad news" in an Instagram video Sunday.
Read complete article
Biden, Trump documents: Lawmakers on intelligence committees demand right to review
The Deptartment of Justice which has appointed two separate special counsels related to the documents is so far withholding them from Congress.
Read complete article
When the officers are Black: Tyre Nichols' death raises tough questions about race in policing
The five police officers are Black. Does it matter? Experts say the race of the victim in police-involved shootings is far more important.
Read complete article
Black skateboarders in Memphis and beyond honor Tyre Nichols: 'We've lost one of our own'
'I think everyone is really outraged right now in skateboarding, for sure. And that's the only lens that I'm looking at it through.'
Read complete article
Man suspected of torturing woman in Oregon using dating apps to find victims, authorities say
A man suspected of torturing a woman in Oregon is using dating apps to target new victims or have people help him escape capture, authorities said.
Read complete article
Waste not: Where Wegmans' fresh abundance goes when it's 'less than perfect'
As part of Wegmans' sustainability efforts, local farmers and food pantries participate in a donation system that plays a vital role in the store.
Read complete article
Monterey Park, Half Moon Bay shootings make January one of most violent months on record
39 people have died in six mass shooting events in the first three weeks of 2023, including the Monterey Park and Half Moon Bay shootings.
Read complete article
Ukraine to get 45 top battle tanks from US, Germany. How they will aid in war with Russia
Top-ranked vehicles will give Ukrainian forces key advantages over older Russian tanks on the battlefield
Read complete article
'Nuclear nightmare' ticks closer: Why any use of nuclear weapons would be a disaster
The Doomsday Clock is the latest reminder that humanity has the capability to destroy itself at any time with nuclear warfare.
Read complete article
'A huge windfall': Automakers look to hire tech talent from job cuts in Silicon Valley
As the tech sector sheds jobs, GM is seeking to bolster the tech talent within its ranks as it shifts its focus to software-operated vehicles.
Read complete article