Nightbird - Cynthia Fridsma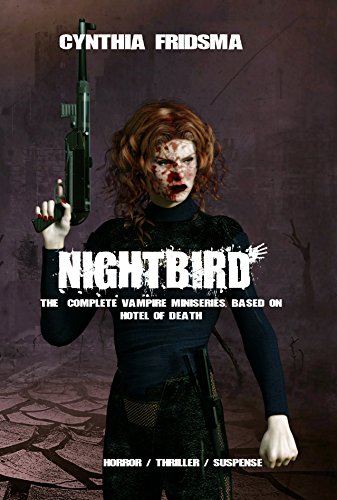 As head of Nightbird, Sybil Crewes is working 24/7 to keep America safe from zombies, demons, and other unearthly creatures. Her ultimate goal is to end the curse that turned her into a vampire, but first she needs to destroy The Necronomicon, the infamous book of the dead. Unfortunately, Sybil's archnemesis, The Reaper, uses the book to raise an army of zombies.
When she finally retrieves The Necronomicon, Sybil not only runs into hideous, dangerous zombies and werewolves, she's also haunted by her disturbing past, which goes way back to the 1770s. A deadly race against time to destroy The Necronomicon emerges as the gates of Hell open. Will she be able to stop evil before it spreads around the world?
$ 2.99 to buy (kindle)
$16.39 to buy (paperback)