The Black Widow - Cynthia Fridsma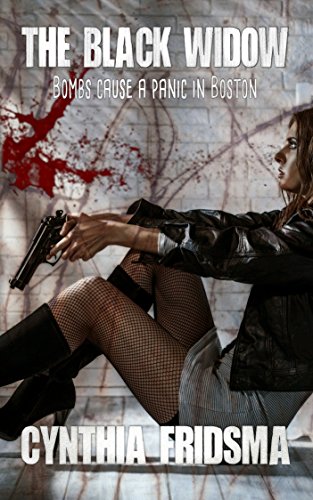 Jack Hunter is cheering for runners at the finish line of the Boston Marathon with the love of his life, Catherine Crewes, when two explosions smash the beautiful day to smithereens.
As the head of the Anti-Terrorism Unit, Jack does his best to track down the terrorists who planted the bombs, organizing a big manhunt in the Boston area.
But there's more going on than meets the eye. When Catherine's aunt, Sybil Crewes, investigates a mysterious murder, she wonders if this murder is connected to the terrorists as well.
$ 2.99 to buy (Kindle)
$13.50 to buy (Paperback)